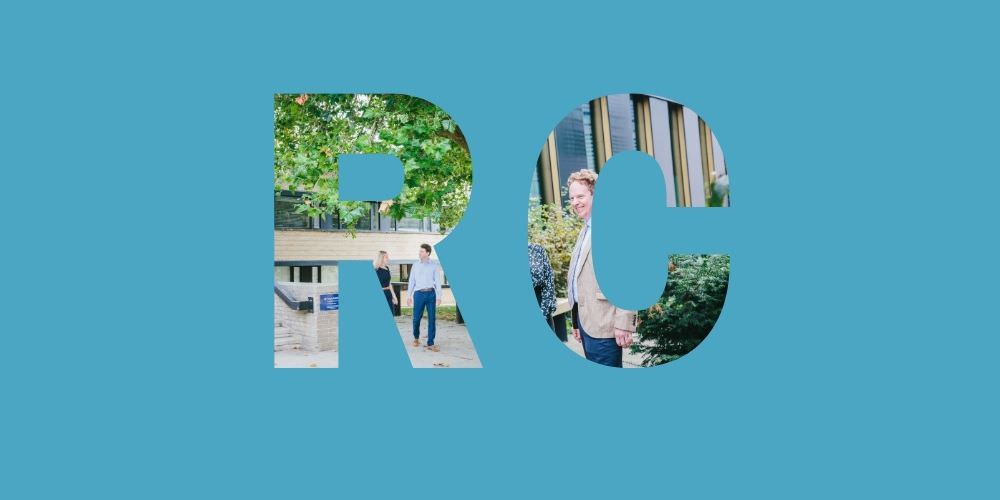 How to set up your own limited company
---
Running your own business and setting it up to operate as a limited company can be overwhelming, but did you know that there are more than 4 million limited companies in the UK, and over 500,000 new companies register with Companies House each year? When working for yourself, you have three options as to how you would like to structure your business: sole trader, partnership, or limited company. Each business structure has its own advantages and disadvantages, but if you're looking to grow your business significantly, shield your own personal assets from liabilities, and employ staff to work for you, then a limited company could be one of the more suitable options. Continue to read to find out how to set up your own limited company.
Whilst operating as a limited company does come with increased responsibilities and the requirement to complete more administrative paperwork as well as accounting, this is offset with the extra protection against financial and legal implications. A limited company is deemed to be a legal entity in its own right, so the company itself can own property and assets, incur debts, sue and be sued, but all its finances are completely separate from the personal finances of the company owners. This means that, should the business fail or run into financial trouble, neither you nor any other owners can be held personally responsible for any of the company's debts.
Advantages and disadvantages to running your business as a limited company
As there is with any business structure, running your business as a limited company has both advantages and disadvantages that it is worth considering before you start trading.
Advantages to setting up a limited company:
So long as you have acted responsibly as a company director, you will not be legally or financially responsible for the company's failings. This means that creditors will be able to seize assets from the company, but not from you personally (such as your home or car) unless you secure a loan against any personal assets.
Running a business as a limited company rather than as a sole trader can hold more credibility with customers and suppliers. It may be easier to grow your business and market yourself against competitors.
As a limited company you are required to pay corporation tax at a rate of 19% for the tax year 2021/22 as opposed to income tax at a minimum rate of 20% (where you earn over £12,570) which you would pay as a sole trader. This may seem like an insignificant saving margin, however savings can be considerable where you are paying higher rate income tax (40%) or additional rate income tax (45%).
You may find that as a limited company, it is easier to raise finances and secure loans than as a sole trader. This would also include the ability to sell the shares of your business to others in order to raise capital.
When the time comes where you may want to retire or do something different, your business will be an asset which you can sell. This is much more difficult to do as a sole trader.
Disadvantages to setting up a limited company:
There are significantly more administrative tax deadlines to adhere to when operating as a limited company, compared to working as a sole trader
Unlike the self-assessment tax return deadline, which is a fixed date in the year, your company filing and tax payment deadlines are dependent on your company's own accounting period. This can be more difficult to keep on top of, especially during the first two years of starting a limited company.
All limited companies must comply with strict record-keeping requirements, including taking minutes of meetings on all decisions taken by directors and shareholders
If you make any changes to your company details, you must notify Companies House immediately
Your personal details as the company owner will be made publicly available on Companies House
In order to manage the administrative tax and accounting responsibilities, you may need an accountant to help you complete everything correctly. You should bear in mind that accountancy fees are likely to be more expensive for a limited company than for a sole trader
What tax and legal responsibilities does a limited company have?
Companies House will automatically notify HMRC whenever a new limited company is incorporated. Soon after this, you should receive a letter from HMRC to your registered office address advising you of your tax obligations. The letter will also contain your business' Unique Tax Reference (UTR) which you will need to use each time for all your tax submissions.
To run your limited company, you must have at least one director who should :
How to set up your own limited company
In order to incorporate a new limited company with Companies House, you will need to provide certain information that will be stored on a public database. In addition, you should also make necessary preparation to ensure your business has stable foundations.
Choose a name for your business
Before you can register a new limited company, you will need to decide on a company name. This task is often exciting as it helps you to establish your company's identity but can also be equally challenging when deciding what is right. Your company name mut be completely unique and cannot share the same name as any other company that has already been registered at Companies House. HMRC have also created a set of guidelines which governs what is allowed when it comes to a company's name. Your company's name must officially end in either Ltd or Limited, although it does not have to include these terms as its trading name. Our advice is that it's also a good idea to check whether your desired business name is also available as a URL to use for a website.
Appoint at least one director
There must be someone who is ultimately responsible for the company. They are known as the company director. Every limited company must have at least one director but can also have several. Directors are able to make decisions for the company and are held accountable for filing accounts and paying relevant taxes on time. You can also appoint a company secretary to take on some of the administrative responsibilities for Companies House, however this is not compulsory. The company secretary ensures that the directors' decisions are carried out, including that the company follows regulatory requirements. If there is no company secretary to fulfil these obligations then the responsibility falls onto the director (you should note that even where there is a company secretary responsible for completing such actions, that directors will still be held liable for any failures).
Decide if there are to be any other shareholders
Limited companies must also have at least one shareholder. This can be yourself, as well as being the sole company director. Alternatively, some family businesses will have spouses, civil partners, siblings or children as shareholders. If you have investors in your business, you are likely to have given them some equity and in which case they will also be shareholders.
Shareholders have the ability to vote on business decisions. They are entitled to attend all general meetings. The more shares a shareholder has, the more influence their vote holds. Any shareholder with 25% of the total company shares or more is a 'person of significant control' and must have their details registered with Companies House.
Register with Companies House
It is straight forward to register a limited company with Companies House yourself, and all you have to do is complete the online form. However, many people will choose to use an agent or accountant to help them get set up, as they will also ensure that you are registered for all other relevant taxes as well as offer other services such as a registered office address (this allows you to keep your own personal business address private if needed).
You'll need to submit Memorandum of Association documents online, including the names of the company officers, directors and people with significant control over the company; the amount of share capital and how this is divided between shareholders; and the trading activities of the company, often referred to as the SIC Code. You can find the appropriate SIC Code from Companies House. Download templates for these documents from the Companies House starting a company section.
Decide how to fund your new company
A new limited company will require some source of funding. Nowadays, there are plenty of ways to raise funding for your new business venture beyond dipping into your own personal savings. Some of the most common forms of business funding are:
Loans from family or friends – this is a go-to option for many entrepreneurs who are just starting a small business and may be unsure on how far it could go. Support from family and friends can be a huge motivational booster but can also come with added pressure to succeed.
Business grants – business grants are highly competitive to win but are attractive due to the fact that the grant does not usually have to be repaid. There are strict processes to follow when successful which some businesses could find limiting and not suitable.
Angel investors – angel investors are wealthy individuals who provide funding in exchange for equity in your business. Some investors will provide funding as part of a wider group of investors, whilst others will invest individually. This is not a suitable option for those who want to retain 100% control of their business.
Venture capital funds – venture capital funds pool together investments from multiple angel investors and decide for them which businesses to invest in. Often they will focus on small to medium sized businesses with high growth potential in order to realise a good return on investment in a short time frame. Again, you must be willing to give up a stake in your business for this source of funding.
Bank loans – traditional bank loans are still a popular source of funding for many businesses and start-ups. There are a wide range of different products on the market so be sure to do your research on the various types of loans, the terms and interest rates. This option will be most suitable for a business with a good relationship with their bank, has a history of strong business performance and can make a convincing business case.
Choose the right business insurance
Every business is different so, when considering business insurance, make sure you have thought about your business' specific needs. There is only one type of insurance policy which you are legally required to have for a small business, and that's employer's liability insurance where you have employees. You may not need this if your employee is a family member or someone who is based abroad.
Employer's liability insurance covers you in the eventuality that your employee is injured or becomes ill as a result for working for you. It covers legal costs and compensation should a legal case be brought against you. If you are found to not have employer's liability insurance when required to do so, you can receive a fine of up to £2,500 for every day you are without it. Furthermore, you can receive an additional fine of £1,000 where you do not display appropriate employer's liability insurance or refuse to provide evidence of it to inspectors.
Other policies which are optional but would be prudent to consider include
Public liability insurance
Contents and portable equipment insurance
Professional indemnity insurance
Directors' and officers' liability insurance
Cyber liability insurance
Set up a business bank account
It's not a strict legal requirement to have a dedicated business bank account, however, as a limited company is a separate legal entity, the money generated by the business does not belong to the director and should be separated from the director's own personal finances. By having a separate business account, it will be easier to keep on top of expenses and show that you have acted responsibly as a company director.
The bank account should be in the name of the limited company. Bear in mind that business accounts have very different and specific terms and conditions to personal bank accounts. There are strict rules when it comes to withdrawing money from your limited company, but you are allowed to do so to pay salaries, dividends, and claim back any expenses that you paid for personally. You may find that clients are uncomfortable with paying into an individual's bank accounts but are more willing to do so for a business account. If you work with other businesses, you may find that some are only allowed to pay into other business accounts, so you may be missing out on business if you do not have a dedicated business bank account.
To open a business bank account in the UK, you should provide the following documents and information:
Proof of ID (passport, photo driving license or national ID card) for all named company directors
Proof of address (utility bill, council tax statement, recent bank statement).
Full business address (including postcode)
Contact details
Companies House registration number (for limited companies and partnerships)
Estimated annual turnover.
You may also be required to provide proof that you have a clean credit and banking history.
Register for VAT
When you first start a new limited company, it may not be essential that you register for VAT straight away. It only becomes mandatory once you reach an annual turnover of at least £85,000 within any given rolling 12-month period. However, many limited companies will voluntarily register for VAT before this threshold as it can have cashflow advantages amongst other benefits (which you can find out more about by reading 'How to register for VAT'). For many businesses, being VAT registered will be the norm. Once registered, you will have to complete regular VAT returns to HMRC.
Hire employees
As the company director, you will also be the company's first employee. This means that you are entitled to receive a salary as well as take dividends from the company (where there are enough profits for you to do so). You might find it helpful to understand the difference between a director's salary and dividends and why it is that many company directors receive both.
You will have to register as an employer with HMRC, even if the only person working in the company is yourself. You must register before your first pay day, and bear in mind that it can take up to 5 working days to receive your employer PAYE reference number. You will need this in order to deduct income tax straight from source and pay to HMRC as well as pay National Insurance contributions. You will also have to ensure that you have an auto-enrolment workplace pension scheme set up, however all employees are able to opt-out of this after.
Once your company is registered, you'll be sent a Certificate of Incorporation confirming the company's existence and showing the company number and date of formation. You must then register your limited company with HM Revenue & Customs within three months of starting trading or risk a penalty. If you would like help setting up a new company, use the form below to get in touch for a free consultation and to find out how else we can support your new business venture.
or go through to our contact page
Would you like to speak to one of our team? Just submit your details and we'll be in touch.