Step by step on how to set up a limited company in the UK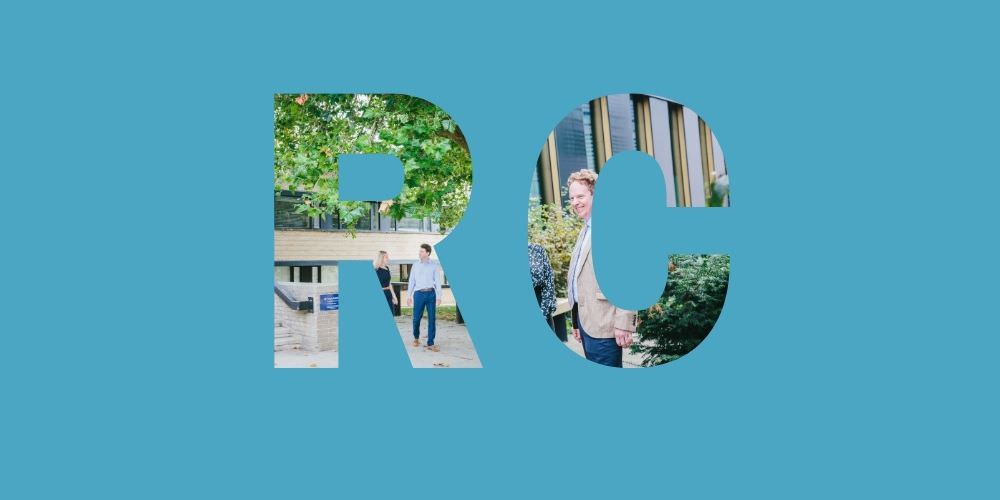 Step by step on how to set up a limited company in the UK
Jump straight to finding the answer you need:
If you're thinking of running your own business, then one of the first decisions you'll need to make is how you will operate. In the UK, there are four different forms of business structures you can use to run a business – as a sole trader, a partnership, limited liability partnership (LLP) or as a limited company. There are advantages and disadvantages to each business structure, however setting up a limited company is very common and there are over 4 million private limited companies in the UK. This article aims to be a comprehensive step by step guide on how to set up a limited company in the UK and will be ideal for those who are looking to set up a new limited company themselves. If you get stuck along the way, we're only a phone call away.
What is a limited company?
A limited company is a type of business structure that is particularly different to a sole trader or partnership because the company is considered to be its own separate legal entity. This means that the company can hold its own and dispose of its own assets, as well as apply for loans and accrue debts which are separate from those who run the company. What's more, it's different to the other two business structures because limited companies benefit from limited liability which means that those who own the company (the shareholders) are only legally responsible for the company's debts up to the value of its shares (the amount of money already invested into the company). Shareholders are not personally responsible for the business' financial losses unlike for sole traders or partnerships.
What are the advantages of running a business as a limited company?
What are the disadvantages of running a business as a limited company?
Do I need to hire a solicitor to set up a limited company?
There is no legislation which makes it a requirement to use a solicitor when setting up a limited company; however, it can be helpful to some depending on the nature of your business. It is advisable to use a solicitor when setting up a limited company if you will need contracts drafted for you to deal with customers, suppliers, employees, or if you intend to purchase or lease commercial buildings or land for your business. A solicitor will be able to provide advice on the different business structures as well as help you register with Companies House.
Do I need to hire an accountant to set up a limited company?
Again, there is no formal requirement which makes it mandatory for you to use an accountant when setting up a limited company in the UK. However, many people find it helpful as an accountant will not only register your new limited company with Companies House, but also ensure you are registered for the correct taxes with HMRC, including corporation tax. You may also need to be registered for other taxes such as PAYE or VAT which an accountant can help with. Similar to a solicitor, an accountant would be able to give you advice on the different business structures and explain how each structure is taxed differently
Should I use a company formation agent for setting up a UK limited company?
Another option to setting up a limited company in the UK is to use a company formation agent. Company formation agents often have varying levels of different packages you can choose from, but at their most basic, will ensure that your new limited company is registered with Companies House. They're an attractive option to many as they are often very fast and affordable; however, they are unable to provide detailed legal or tax advice.
Can I set up a new limited company by myself?
Yes, you can set up a new limited company by yourself. If you do not require any help, there is nothing stopping you from registering your new limited company directly with Companies House yourself. This option is by far the cheapest, however it can be time intensive, especially if you need to go back and correct any details. It is best suited to experienced entrepreneurs who are familiar with the procedure. If you would like to set up a new limited company by yourself, this guide will provide all the steps you need to take.
How much does it cost to set up a limited company in the UK?
The minimum charge for setting up a new limited company in the UK is £12 if you choose to register online directly with Companies House and pay by debit card or credit card. If you are unable to set up a limited company online, you can still do so via post, but it will cost £40 and will need to be paid by cheque.
How long does it take to set up a limited company in the UK?
How long it will take to set up a limited company will depend on how you have chosen to do this – whether you are using solicitors, accountants, company formation agents, or doing this yourself. The application process is relatively straightforward as long as you have all your information and documentation to hand. If you are doing this yourself, it should not take more than a few minutes. However, for your application to be approved it can take as fast as between 3 – 6 hours, or within 24 hours which is what Companies House claims to aim for. Be aware that on busy days or if Companies House requires clarification on the information provided, there can be delays. If you have used a postal application to register your new limited company, then be prepared for it to take between 8 – 10 days once Companies House has received your paperwork.
Step by step on how to set up a limited company in the UK
If you'd like to set up your new limited company by yourself, then our comprehensive step by step guide will allow you to prepare all the information you will need to do so.
1. Decide on a company name
Your limited company needs its own identity which will be its name. Before you choose a company name, you should check on Companies House's register whether the name has already been taken or not. If someone else is already using the name that you want, you will have to choose something else. There are rules regarding what you can name your company. For example, it cannot be offensive or use sensitive words. Finally, your company name must end with either "Limited" or "Ltd". Only in very specific circumstances can a company not use Limited or Ltd which is usually when the company will be a registered charity.
2. Have at least one director who will be responsible for the company
That will be you! If you want to run your limited company with other people then you are free to have as many directors as you would like. You can appoint other directors at the set-up stage of your limited company, or appoint more directors even after your limited company has been registered. Do consider what would be practical though, as directors are ultimately responsible for ensuring the company's legal obligations are completed.
3. Appoint a company secretary if you would like to
Since 2008, it is no longer mandatory for private limited companies to appoint an official company secretary, although it remains a requirement for public limited companies. Only companies where their articles of association (the rules which the company must follow) require a company secretary must still do so; however, the articles of association can be amended if proposed by the company director(s) and agreed by a majority vote of the shareholders. If you are setting up your own limited company, our advice is that it would be simplest not to stipulate a company secretary as a requirement, and you can simply change this later on if needed. However, it's important to be aware that although you may not need a formally assigned company secretary, all limited companies must still ensure that company secretarial duties are fulfilled.
4. Determine your share capital and shareholders
Shares in a company are ownership in a company, so all limited companies must have at least one shareholder (someone to own it!). However, you can have as many shareholders as you like, and shareholders can also be directors. The share capital can be anything you like and will be how much you initially invest in the company. For example, you may decide that there will be 10,000 shares with the value of £0.01p each which totals to £100 of share capital. £100 will be put into the company's bank account once this has been set up. 1 share will normally be equal to 1 vote and any shareholder with at least 25% of the company's shares will be considered as a 'person of significant control'. To begin with, and to keep things simple, we recommend that shareholders each hold ordinary shares which means that they benefit from the right to vote, to receive dividends, and to receive any distribution if the company is wound up. Other classes of shares can then be created laterif needed. You may want to consider making your spouse or partner a shareholder in the company in order to take advantage of their dividend allowance.
5. Collate your company documents
The company formation process will require that you supply Companies House with various company documents. These include:
6. Register with Companies House
The final step is to register all this information with Companies House. The simplest way to do this is online and you'll be able to register for corporation tax with HMRC at the same time. If you get stuck at this stage, you can always choose to ask for help from a solicitor, accountant or company formation agent.
What happens after I register my new limited company with Companies House?
Now, all you have to do is wait for your certificate of incorporation which will arrive in the post. This confirms your company incorporation as well as provides you with a company number and official date of formation. You're now free to run your business! If you're not quite ready, you can also choose to make your company dormant by contacting HMRC once you have received the company's Unique Taxpayer Reference (UTR) from them.
What else needs to be done when I've set up a limited company?
Once you have registered your new company with Companies House, be mindful that there is still much to do! We recommend ensuring that the below steps (some are mandatory, and others are optional) have been considered at the very beginning of your company formation so that your business can run efficiently:
What if I don't want to run my limited company anymore?
If in the future you decide that you no longer want to run your limited company, you will have a few options. If your company is well-established, you may want to sell your limited company as it will have become a valuable asset. If so, we would recommend looking into how Business Asset Disposal Relief can help you reduce any capital gains tax you may incur. Alternatively, you may choose to hand your business over to your children or other family members in which case our advice would be to speak to us to find out about holdover relief. Finally, you can simply choose to wind up your company and close it down. How you do this will be dependent upon whether your company is solvent or insolvent.
Get help with setting up a new limited company in the UK
If you're looking for additional support for your new limited company beyond simply incorporation then choosing Ridgefield Consulting, Oxford accountants, can be the ideal solution that helps you with bookkeeping, corporation tax and annual accounts filing. Get in touch by using our contact form to see how we can create a tailored service for getting you set up.
If you liked this post or found is useful, why not sign up to our monthly email newsletter? Easy reading, the latest news and information, delivered direct to you.
If you're ready to hire an accountant, then get started by completing our contact form for an introductory call to discuss your needs.
You can find out more about our bookkeeping service.
We hope you enjoyed reading this article. If you would like to read similar posts on this subject here are some more for you.