Real Beginnings
I'm Simon Thomas, and I'm the founder and managing director of Ridgefield Consulting, an independent firm of chartered accountants. Like many of our clients, like many of you, I started my business in my own home at the kitchen table. My father is a chartered accountant and I trained with some of the best in one of London's top 4 firms – EY. Whilst I gained expert skills and experience; accounting to me, is just a skill to be applied, but business is a purpose for where I could apply it to. That's why I am where I am today, running and growing my own company.

Real People
Ridgefield Consulting is actually named after the house my family lived in and to this day we are still an independent family-run company. You'll frequently find my whole family (father, mother and sister) at the office, all with active roles. However, it has to be said that I also have a fantastic team that supports the business, and they are the real gems when it comes to why our clients like working with us year after year. We may be small, but we are growing, and shouldn't be underestimated. Family values naturally feed into the team, and everyone pitches in to help get the job done, whatever that job may be. As such, we're able to work in an agile and flexible way to ensure your priorities are our priorities too.
Real Ambition
We have big goals. Our target is to reach £1 million turnover by 2020. It's not just about the number though, it's about how we get to that number (in true accountant fashion). We're fortunate to be based in such a dynamic city that is Oxford, so our focus for growth is based on three core principles:
Our economy could not survive without the self-employed. Our wide range of accounting and tax services will support all types of local businesses to ensure our community continues to thrive.
Development and technology is crucial to our society. Our specialism in R&D tax credits and SEIS/EIS puts us in the best place to work with forward thinking start-ups and scale-ups.
Leadership. Some accountants work to the current tax year, we're already looking ahead. For audit, exit, or business growth, our strategic tax planning is the best solution for achieving your desired outcome.
Simon Thomas
Managing Director
Fed up of being a cog in the corporate wheel, Simon left the City (and EY) in 2010. A passion to challenge the status quo in Oxford; which, having now succeeded through a combination of strategic acquisitions and strong organic growth, Simon now strives for excellence to secure the firm as the market leader in the county.
"We have established our core competencies around service delivery, client on-boarding, technical expertise and price points, to such a level that the client experience becomes a smooth and enjoyable one. This in turn allows our own growth, but we never sit on our laurels, we are always on the lookout for the next best way to enhance the client's interaction and promote their own business growth; therein, our value begins to feel innate."
Grace Tan
Practice Manager
Grace is an ACCA finalist. Being a highly sought-after accounting and finance graduate, her options were numerous. She was recommended to Simon from a personal connection and the decision to take Grace on has not been looked back on since. She has risen rapidly through the ranks and now heads up the operational management of the practice. Grace looks to optimise the client experience and delegate her wisdom to other junior members. She oversees the firm's accreditation with Xero.
"The family atmosphere at Ridgefield Consulting really allowed for my own development. I do not believe I could have fast-tracked to this level of responsibility and career progression anywhere else."
Brian Thomas
Director of Compliance
Brian too has a Top 4 City background. He is now responsible for the firm's quality and risk assessments; therein, all compliance and regulatory matters.
"Having spent a lot of my career in training both ICAEW & ACCA students, it is highly rewarding to see the development of the firm's trainees, not only technically, but in the commercial focus that Ridgefield Consulting demands."
Mi Mon Thet
Tax Manager
Mi Mon is an FCCA qualified accountant and has been with the firm for over 5 years. Initially starting off to assist with the January self-assessment deadlines, she has become one of the firm's tax planning experts.
"Such is the variety of new client work that comes into the firm; I am always updating a broad base of tax knowledge. This is rewarding and important to me in my own technical development as it means that I can review the knock-on effects of different taxes in formulating different options to the client for consideration."
Bryn Richards
Innovation Funding Lead
Bryn is an engineer with 15 years' experience in industry. He has a degree in mechanical engineering with mechatronics and a Master's degree in fluid mechanics. He is presently studying a PhD part-time in artificial intelligence. Clearly a glutton for punishment, Bryn also set up an electric motor business and ran it for 8 years, then spent 2 years handing it over to the present management.
Now doing the whole fatherhood thing and enjoying it very much, Bryn feels privileged to remain part of the start-up scene and to help businesses grow. Bryn understands the pressures on founders. A big one is money! Bryn has helped start-ups claim over £10m in R&D tax credits, won some £5m in grants and raised over £5m in equity finance.
Shameem Wahid
Client Manager
Shameem is ATT qualified and is an ACCA finalist. With over 13 years' experience, she's a valuable asset to the business and to our clients. Having built up most of her career in traditional accounting firms, Shameem was looking for a new environment to reignite her self-development and expand into other areas of accounting and tax.
"It's certainly fast-paced here, and they're not worried about throwing you in the deep-end but I've really enjoyed being so involved in a much wider range of work including accounts preparation, bookkeeping, VAT, company secretarial and setting up EMI schemes".
Kizzy Lam
Business Development & Marketing Manager
Kizzy achieved her Digital Diploma in Professional Marketing with flying colours from the Chartered Institute of Marketing this year. She originally responded to a job advert for a part-time receptionist position having returned from a career break to go travelling. However, Simon wasn't prepared to miss out on the opportunity to utilise her wealth of marketing experience and the business has been flourishing ever since.
"I've never been in a working environment so unique. It's great to be able to develop my marketing skills and see the direct results benefiting the company." 
Tracy Watts
Payroll Compliance & Accounts Manager
Tracy is AAT qualified. We met by chance when she was sat next to Brian at an accounting and audit update course. Since then, she has become Ridgefield Consulting's highly efficient payroll manager. She also acts for a number of management accounts clients, particularly those on SAGE.
"I have embraced the cloud accounting software generation, and my hats off to the firm becoming a Xero certified partner, but there's still plenty of SAGE knowledge that I know I can impart to those clients making the transition."
Olive Thomas
Head of Human Resources & Administration
Olive is an expert on the administration of both people and the company. She has managed budgets for the Chemistry and Zoology departments of Oxford University, as well as managing multiple different teams. Her kind ear allows us to manage our people fairly and pragmatically. She has over 40 years' experience with both the civil service and a number of Oxford educational establishments.
Helen Thomas
Macroeconomics Consultant
Helen is CFA qualified. She keeps us updated on the financial markets, politics and their impact on our economy. Through her BlondeMoney website she delivers analysis on the key risks and opportunities for investment portfolios. After 16 years in the City working for hedge funds, investment banks and fund managers, she knows the market inside out.
Chloe Lloyd
Admin & Accounts Assistant
After finishing her Level 3 Extended Diploma in Travel and Tourism at college, Chloe has been gaining office experience as our Admin & Accounts assistant as well as pursuing her passion for gymnastics coaching. She's quickly become integral to the running and operations of the office. Next to the accountants, she'll be the most helpful person to you as a client. To book in a meeting, have a question on an invoice, or receive reminders that we're waiting for your paperwork, Chloe will be the person you'll speak to.
"I didn't expect to need so much energy working in a small accountancy practice but every day something new is going on and I enjoy the buzz amongst the team and in the office."
Nisali Sisirakumara
Junior Accounts Associate
Joining the team as a recent graduate from The London School of Economics and Politics Science, Nisali has a Masters in Accounting and Finance. To break into the working world, Nisali takes her first steps as a Junior Accounts Associate and has readily taken on her role as well as the challenge. Not shying away from the deep end, Nisali has already gained experience in dealing directly with clients, bookkeeping, payroll and accounts.
"The practical learning opportunity has been fantastic so far and I really value being so involved with the client portfolio already."
Crystal Liu
Client Manager
Crystal is an extremely driven and commercially focused ACCA qualified accountant. With both a bachelor's degree in Professional Accounting, as well as a Master's in Commerce (Finance), she possesses an in-depth understanding into key business requirements and the importance of efficient tax and accounting solutions.
Crystal has been unphased by the fast-paced environment at Ridgefield Consulting, and has taken each new challenge in her stride.
Charlene Marshall
Payroll Associate
Charlene has spent over 10 years working as the Payroll Team Leader for Aurora Fashions Ltd (Warehouse, Oasis, Coast). Sadly, since the business went into administration, Charlene was left with little choice but to find new employment. Fortunately for us, she ended up here. She brings with her a wealth of practical experience as well as a calm and capable approach when working with our clients.
"The huge positive about starting somewhere new is how much I get to learn again. The team have been so friendly and supportive."
Caroline Stark
Marketing Outreach Executive
After finishing university in Southampton in 2019, Caroline immediately began a year-long marketing internship with a local charity. When this came to an end, the job market was bleak, so instead, Caroline turned to her own resourcefulness and began working for herself.
In the 8 months self-employed as a Digital Marketing Freelancer, Caroline built up a network of clients around London and Oxfordshire. Nevertheless, she continued to keep her eye out for unmissable opportunities.
"This job is full of new and exciting challenges which I'm looking forward to tackling. It's been great to be working as part of a team again"
Simon Thomas
Managing Director
Grace Tan
Practice Manager
Brian Thomas
Director of Compliance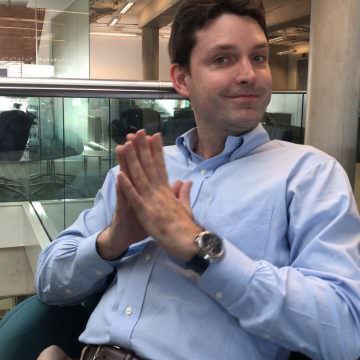 Bryn Richards
Innovation Funding Lead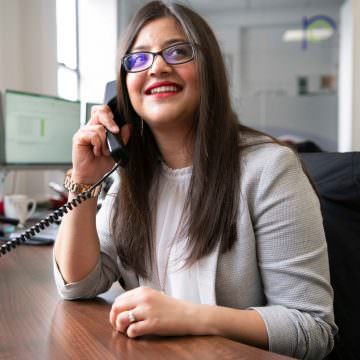 Shameem Wahid
Client Manager
Kizzy Lam
Business Development & Marketing Manager
Tracy Watts
Payroll Compliance & Accounts Manager
Olive Thomas
Head of Human Resources & Administration
Helen Thomas
Macroeconomics Consultant
Chloe Lloyd
Admin & Accounts Assistant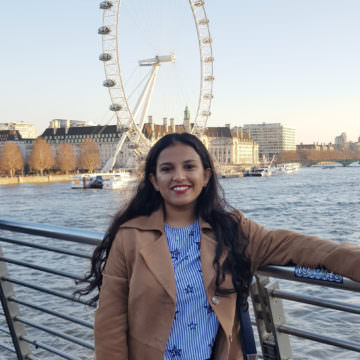 Nisali Sisirakumara
Junior Accounts Associate
Crystal Liu
Client Manager
Charlene Marshall
Payroll Associate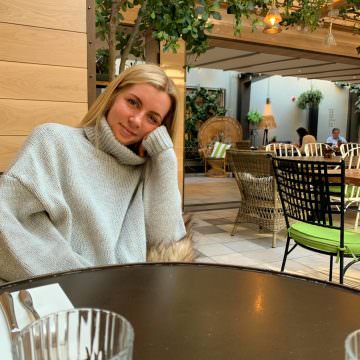 Caroline Stark
Marketing Outreach Executive
Find Out More