We are Oxfordshire Business Awards Winners!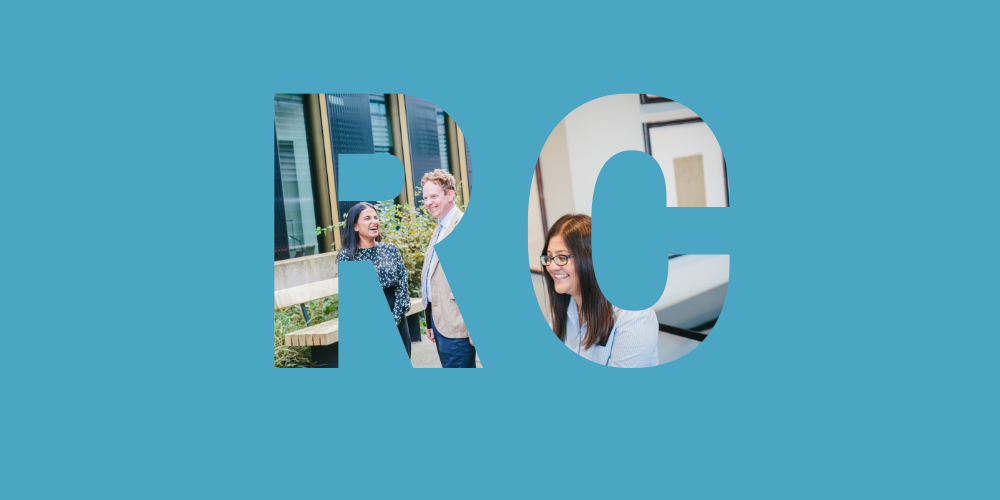 We are Oxfordshire Business Awards Winners!
UPDATE: The 26th Oxfordshire Business Awards Dinner was held on Friday 17 June 2022 at The John Henry Brookes Building, Oxford Brookes University, where it was announced that the winner of the Syndicut Marketing Excellence Award 2022 is Ridgefield Consulting! We are absolutely delighted to be recognised for this achievement and credit is given to the entire team as well as the Marketing Department as we all work so closely together. It would not have been possible without everyone's input and we look forward to further building the company in this collaborative approach. A massive thank you to all our clients as well who have found their way to us through our marketing efforts!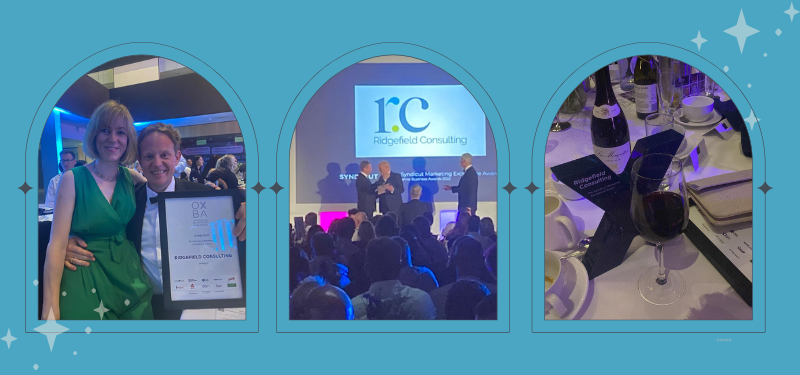 Ridgefield Consulting are excited to announce that we have been shortlisted as finalists for the Syndicut Marketing Excellence Award 2022.  The award recognises individuals, businesses and agencies from all sectors and industries for their marketing campaigns, strategies, and digital solutions that have achieved real success for the business.
We're incredibly proud of our marketing team and their efforts. Since 2020 we have welcomed additional team members to the marketing department who have each brought their own creative ideas and made their mark. It is no small accomplishment to not only gain understanding into the field of tax and accounting as non-accountant but learn how to market the professional services. Their hard work is not without rewards, and we're delighted that the business has been growing so much that we have been able to take on two additional trainee accountants as well.
Whilst not a marketing business, we wanted to enter for the Syndicut Marketing Excellence Award to demonstrate how truly holistic we are as a company. Many accountancy firms claim to understand the challenges faced by small businesses, but we go further to not only show how we are approaching the same difficulties, but how we are succeeding. We also wanted to enter this award specifically to show how we are different from other accountancy firms – how we think outside the box, refuse to let ourselves be defined by stereotypes, can pivot in different directions and are proud of every aspect of our team and business beyond just tax and accounting.
For anyone who is seeking a bit of advice on their own marketing, here's our marketing team's top five tips:
Marketing is a tax-deductible business expense so make sure to invest!
If you're hiring a marketing professional to work with you decide if you want a generalist or a specialist, but don't expect an all-in-one.
Make sure you're discoverable online which includes having a website and setting up your Google my business account.
Always ask for online Google reviews
Don't feel pressured to be on every single social media platform – you don't have to do it all.
The Oxfordshire Business Awards dinner, which is when the winner will be announced will take place on 17th June. Wish us luck!
If you liked this post or found is useful, why not sign up to our monthly email newsletter? Easy reading, the latest news and information, delivered direct to you.
If you're ready to hire an accountant, then get started by completing our contact form for an introductory call to discuss your needs.
You can find out more about our bookkeeping service.
We hope you enjoyed reading this article. If you would like to read similar posts on this subject here are some more for you.