Life as a Work Experience Student at Ridgefield Consulting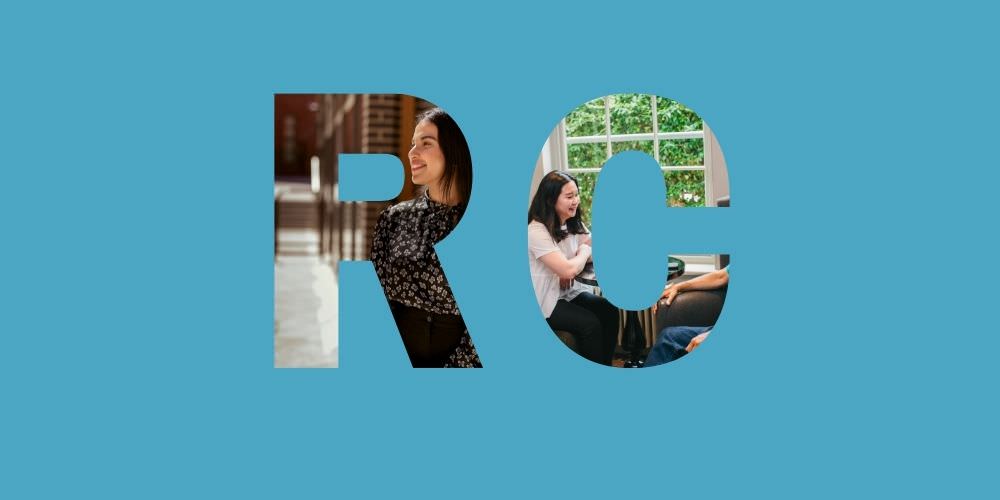 Life as a Work Experience Student at Ridgefield Consulting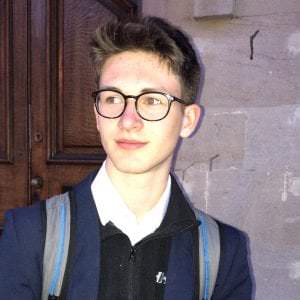 You might have popped into our office before, and you may have seen the team working quietly at their desks, but do you wonder what it's really like at our unconventional accountancy practice?
We let work experience student, Jacob Henney, talk about what his two weeks were like (and can promise he was not coerced into saying anything he didn't want to!)
Tell us a bit about yourself
My name is Jacob Henney and over these past 2 weeks, I have been working with Ridgefield Consulting as part of my work experience. I'm currently 17 and about to go into my second year of 6th form at Abingdon School where I'll be taking my A-levels next year. At school, I'm studying Economics, Maths and History A levels and hope to continue studying both Economics and Maths at University after the end of the next academic year. As I'm not 100% sure what I would like to pursue as a career path, I am keeping my options open, though I've been interested in finance and management since I participated in the young enterprise scheme in year 10 so perhaps management consulting is something I will give careful consideration. Until the time comes that I must make a definite decision, my time here at Ridgefield Consulting has given me invaluable insight into what it's like to work in finance and for that, I am very grateful.
Why did you want to do work experience?
I only really considered doing work experience when my school released a competition for placements with ex-pupils from Abingdon, of which one is Simon Thomas. After researching the company I decided that it would be a perfect environment to learn more about the financial system and test to see if accountancy may be a viable career path. Accountancy itself is something I had never previously had any experience with and so, bearing in mind my need to keep my options open, I decided to give it a shot.
I think work experience is such an important part of education, partly because it is something else to mention on a UCAS application or CV. In my experience office work for young adults is very hard to come by and so I think it's very important to get some early on to decide if it's something you may want to pursue or not. As well as that I think it's a really great way to get rid of industry myths about what it's like to work in certain industries. Personally, I've found my placement here very helpful as I've learnt a lot more about finance as a whole and the different areas of work which I will go into more detail about later.
What work have you been doing at Ridgefield Consulting that you've found the most interesting?
During my 2 weeks here I have mainly been bookkeeping for a number of sole traders and limited companies and then completing VAT returns and end of year accounts. With help from Practice Manager, Grace, I have been able to learn to use the sophisticated software in the office. She has also helped me fill in the gaps in my knowledge when I've been unsure about the theory behind the accounts.
Personally, the most interesting task I have been given has been completing the accounts for a company which is due to have a VAT investigation in the near future. It was a really challenging job to carefully pick through the data to assess the validity of the claims and also to help them make new ones they had missed out on. I found it really aided my knowledge of UK VAT legislation which is something I'd never come across before and so it really allowed me to gain new knowledge which will continue to be applicable as I progress through different industries.
What is your advice for the next person coming into Ridgefield Consulting to do work experience?
I would say that the most import thing is to come prepared to learn. Accountancy is much more than just data entry and there are a lot of complex parts that have to come together in order to provide a client with a complete, accurate and high-quality service. I came to the practice with no knowledge of accountancy itself and during my short time here I have handled everything from VAT to payroll. You have to take in a lot of new information and then be able to apply it in a practical way.
What's one thing that has surprised you about the Ridgefield Consulting team?
The biggest surprise for me was seeing just how much is going on in the office at one time.  While Michael was meeting with clients in the boardroom, Mimon would be discussing tax laws with Grace, Kizzy debating business growth strategies with Simon, and Helen writing articles with Sam about all aspects of the political landscape for the BlondeMoney blog. All this and yet half an hour later it could be completely different. At first this was a challenge to work with, but I feel as though I got the hang of it. The cooperative environment was the perfect way to learn from hands-on experience. I think there is a common misconception amongst young adults that office work is monotonous and dull but I found, at Ridgefield Consulting at least, that that couldn't be further from the truth as everyone was so welcoming and receptive that I never found myself bored or at a loss when faced with a problem I didn't know how to crack.
What have you learned by seeing how the team work at Ridgefield Consulting?
Personally, I have always found that my studies have been very individual and without much outside input when doing homework or revision, going through some material and completing the work on my own. What my time with Ridgefield Consulting has taught me, aside from the basics of accountancy and tax law, is that you can be so much more productive, and have a lot more fun, when everyone is fully invested in a job. The scope of services that the practice deals with is quite extraordinary when you think about it, so seeing everyone cooperating in an effective way has been informative as I've been privy to so many different discussions about so many different topics. Although I personally only dealt with the accountancy side of the business, hearing and taking part in conversations concerning Blonde Money has also helped me apply my A Level Economics knowledge. It has really taught me that active debate and conversation about an issue is the best way to learn about it.
If you had one idea that could make Ridgefield Consulting better what would it be?
Fix the aircon for next summer… Please…
How do you think we could get more people informed about tax and accountancy and why do you think it's important for people to stay up to date?
On an individual level, it is so important to learn about how your money is divided whether you're a director of a company, self-employed or an employee, so that you can budget effectively in the future. I'm very grateful for what my time here has taught me in this regard. I think for business, it is especially important to understand tax and accountancy, even if it is just basic bookkeeping. Not only for legal reasons, but it will allow businesses to achieve growth and effectively budget accordingly. For those who do not do placements at accountancy firms, I think it must really fall to schools to educate young adults about the UK tax system so that they can be proficient when dealing with personal finances or business ones.
If you liked this post or found is useful, why not sign up to our monthly email newsletter? Easy reading, the latest news and information, delivered direct to you.
If you're ready to hire an accountant, then get started by completing our contact form for an introductory call to discuss your needs.
You can find out more about our bookkeeping service.
We hope you enjoyed reading this article. If you would like to read similar posts on this subject here are some more for you.