We're looking for a Client Manager to join us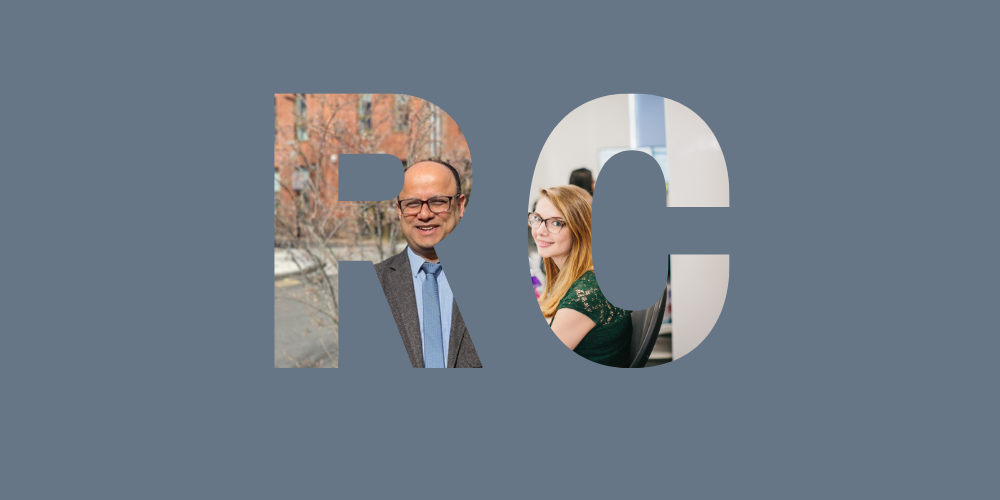 We're looking for a Client Manager to join us
Jump straight to finding the answer you need:
Ridgefield Consulting has been established in Oxford since 2010 and since then we've undergone continual change and transformation. We're always striving to do better, do things a different way – our way, and evolve as a team. Each person that has been an employee here leaves their own stamp, and everyone who is still here grows together. Now, we're looking for a new Client Manager to add their unique skills, knowledge, and personality to bolster our team.
What will the Client Manager do?
We are an independent firm of chartered accountants so the Client Manager will be an integral part of the accounts team. The client manager will be the key point of contact for a small portfolio of clients (35 – 45 to begin with) from all different sectors with turnovers from £250,000 to over £1 million. They will have wider support from the whole team, including our tax experts, but they will ultimately be responsible for ensuring their clients' queries and accounts are dealt with promptly, professionally, and to a high standard.
Main responsibilities include:
Managing a key portfolio of clients: leading client meetings, advising clients, rapid responses to client queries
Nurturing and development of relationships with new and existing clients
Preparation / reviewing – statutory accounts, management accounts, corporation tax, VAT and personal tax
Dealing with all company secretarial for clients
Setting up new limited companies
Completing directors' only payroll
What experience and skills you'll need to be a successful Client Manager
ACA/ACCA – 1 year post-qualified, newly qualified / finalist will be considered
Accounting experience in practice rather than in industry is preferable
Sound judgement and initiative to find solutions and make decisions under pressure
Ability to self-manage and self-motivate
Work well with others and be able to offer team support
Can perform well under pressure without dropping the ball
You'll notice from our Meet the Team page that we're a small firm. Don't let this put you off as it'll allow you to get stuck in with the team quickly. However, if you much prefer large formal corporations, then we might not be quite the best fit for you.
If you're ambitious and driven, you'll quickly find that Ridgefield Consulting offers a supportive and collaborative atmosphere that will naturally foster personal development and growth.
What working at Ridgefield Consulting offers
Our office hours are 9am – 5pm, Monday to Fridays with 1 hour for lunch. We're flexible and understand that everyone has personal commitments from childcare or simply even a morning gym class so we're happy to offer adjusted working hours to core times. We're also open to considering applications from those who are seeking part-time employment, so please let us know your desired hours. Hybrid working can be negotiated after the probation period as we want to ensure you're well set up to succeed.
There is free on-site parking, however this is shared with other businesses, and it can get busy. Nevertheless, there is plenty of free on-road parking around the office and we're conveniently located just off the ring road.
Our annual leave is generous – 30 days, not including bank holidays! You get your birthday off which is not part of this allowance too! What's more, the office is closed between Christmas and New Year which usually means using up to 3 days of your annual leave to cover this period, with up to 3 days given not requiring you to use your allowance.
There are a range of other perks, as well as the expected workplace pension scheme – just check our Careers page for an extensive list. However, perhaps more important than the workplace benefits is the working environment. The atmosphere at Ridgefield Consulting is relaxed but hard working. This is not to say the Client Manager will have an easy job, but the team are incredibly friendly, there is a 360-degree management style with no micro-management (everyone is trusted to hold themselves accountable for their responsibilities) and our monthly team meeting offers a safe space to discuss difficulties to which we all find a solution for together.
How to apply to become our new Client Manager
Please email [email protected] with the subject line "Client Manager" and attach your CV and cover letter if possible. We'd be really keen to hear about why you think this job would be great for you.
Please also provide details on your current location, any plans to relocate, and your right to work in the UK.
We hope to hear from you soon!
If you liked this post or found is useful, why not sign up to our monthly email newsletter? Easy reading, the latest news and information, delivered direct to you.
If you're ready to hire an accountant, then get started by completing our contact form for an introductory call to discuss your needs.
You can find out more about our bookkeeping service.
We hope you enjoyed reading this article. If you would like to read similar posts on this subject here are some more for you.