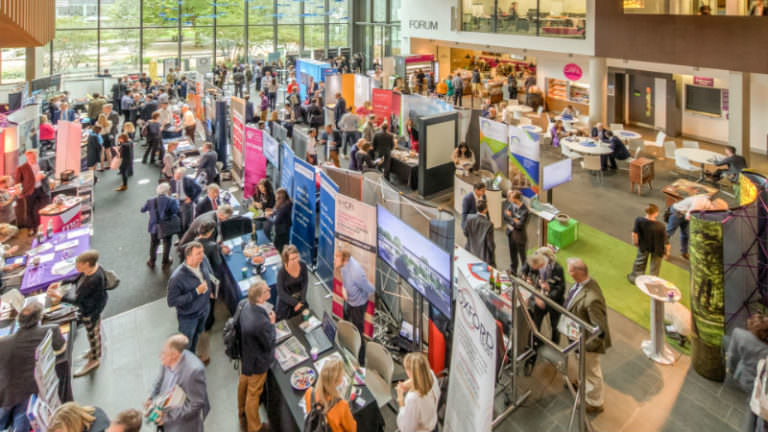 Returning for a second year, Ridgefield Consulting are looking forward to exhibiting at Venturefest 2019 which will be held again at Oxford Brookes University. This year the main theme is 'Inward Investment Global Growth' which focuses on USA, China and India as regions that the new UK Research and Innovation body is targeting.
In addition to the main theme there will of course be various sessions and technology showcases, as well as the Pitching for Success competition where start-ups present their innovative ideas to the audience who will vote for one winner to receive a prize package of over £10k!
Interested and want to be part of the day? Get your early bird tickets now (ends 30 June).
Want to exhibit alongside us? We hear there's a few stands left. Enquire about a stand.
Or are you looking to attract some investment? Why not enter the Pitching for Success competition yourself? (Applications close 14 August).
Why come along to Venturefest and what to expect from Ridgefield Consulting
If you're working or are interested in the technology industry, this is the event to be at whether it's to get inspired, talk to like-minded people, or find partners or investors. For those related in the tech sphere, it's a great place to network and meet some of the up and coming start-ups home grown in Oxford.
We'll be there on the day to discuss and offer advice on the most lucrative tax options that you should be taking advantage of for your own business venture (new or existing). It'll be an opportunity to find out more about R&D tax credits, SEIS/EIS, EMI shares and more, as well as learn how to use and maximise each strategy.
We hope to see you there on the day! If you're unable to make it but would still like to find out more or discuss with us how we can help you, then just get in contact to set up a complimentary introductory consultations.
More Details
Date: Wednesday 11 September 2019
Venue: Oxford Brookes University, Headington Campus
Programme: Full schedule of the day can be found here.