The long-awaited Autumn Budget finally arrived on 11 March 2020. It should possibly be more aptly referred to as the 2020 Spring Budget. Traditionally the Budget takes places between October and November. It was originally planned for 6 November 2019 and was supposed to be the first budget after Brexit (originally the UK was expected to have exited by 31 October 2019). As we now know, that of course was delayed, and the budget was postponed to allow for a general election that took place on 12 December 2019. Whilst there were fears that the March 2020 budget would be delayed once again due to Sajid Javid's shock departure and resignation, newly appointed Chancellor Rishi Sunak stepped up to the plate.
Watching live, Simon and his sister, Helen Thomas of Blonde Money, filmed a Goggle-box style commentary and reaction to the Spring Budget. If you missed it, you can watch it here.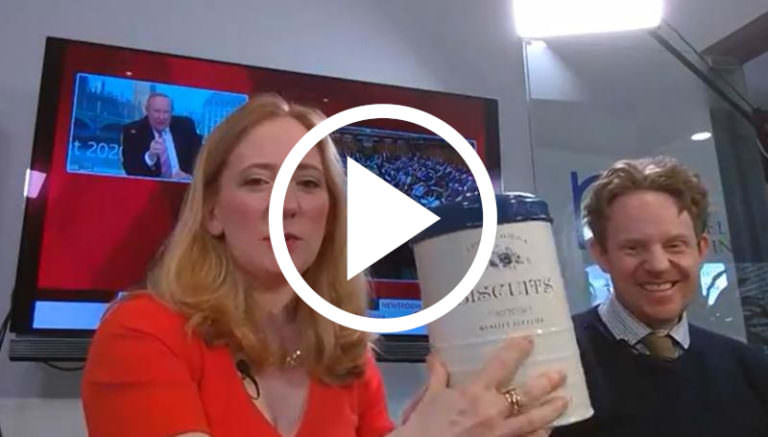 If you don't want to watch it all, here are Simon's snapshot reactions:
What's your overall verdict?
"Boring, everything was expected. There were no creative surprises and Sunak missed the opportunity to make his mark. He seems to be a yes man, covered all bases to please as many people as possible but actually there didn't seem to be any details."
What were you waiting to hear about the most from the budget?
"What the government wanted to do about Entrepreneurs' Relief. There were rumours it was going to be scrapped completely but it's survived, just! The lifetime limit has been reduced significantly from £10 million to £1 million."
What do you think was one of the best decisions announced in the budget?
"That the government will be supporting small and medium-sized businesses that are already really feeling the hit from Coronavirus. Measures are in place to support both business owners and employees from additional statutory sick pay, to business grants and emergency loans."
What were you most disappointed about from the budget?
"The complete U-turn on car tax charges. People still need to drive their petrol cars. Where are they going to get the money to buy new electric cars? Where's the government going to get the money from to provide enough charge points to run the cars? This plan just sounds insubstantial."
For your free summary on just the key points from the Chancellor's budget that are most likely to affect your finances, download this PDF.