Ridgefield Consulting is a small family-run business, but it's always been our plan to grow. 2019 has seen one of our fastest years of growth and as such we are in need of more people to bolster our ranks. We're on the lookout for bright, talented individuals with drive and ambition to join the business. If that's you and you're searching for your next career move then you should get in touch to see what Ridgefield Consulting can offer in terms of experience, work/life balance and professional development.
Anyone who is interested to find out more is advised to email [email protected] with a prospective CV and cover letter so that we can find out a bit more about you and your current situation.
What we look for from every team member –
Regardless of whether you'd be joining us in a trainee, junior or senior capacity, we need everyone in our team to have certain qualities as a minimum:
Hard working
Strong team work
Uses initiative and is pro-active
Takes responsibility and ownership of tasks
Professional and high-calibre manner
The ability to be flexible in your approach to work
Dedication to providing a high-quality service for clients
What it's like to work here –
We're sure every workplace is unique, but as an accountancy practice, Ridgefield Consulting certainly does things differently from traditional firms you'll find around Oxford. All our accountants are responsible for end-to-end client management which allows them to build real relationships, take control of their own work and become extremely well-rounded technical experts. Here, you won't get pigeon-holed into certain departments doing the same thing over and over again. If you thrive on variety and working autonomously then our fast-paced company culture will suit you.
For other office-based roles, every day is different and busy but there's always someone who will offer to pitch in to get the job done when you need help. No one is defined by their job title alone. We work in an open plan office so everyone is just as involved in the action as the accountants are, and just as important to creating the business that we're proud to have supporting our clients.
If you're still curious as to what it's really like here, you can hear it from some of our employees -
Perks that come with the job -
Free onsite car parking
25 days annual leave plus bank holidays (usually a couple of free days during the Christmas break too whilst the office is closed)
Flexible work hours around core work hours can be arranged
Working from home can be discussed either as standard or one-off occasions
Part-time will be considered for most role
On target bonuses available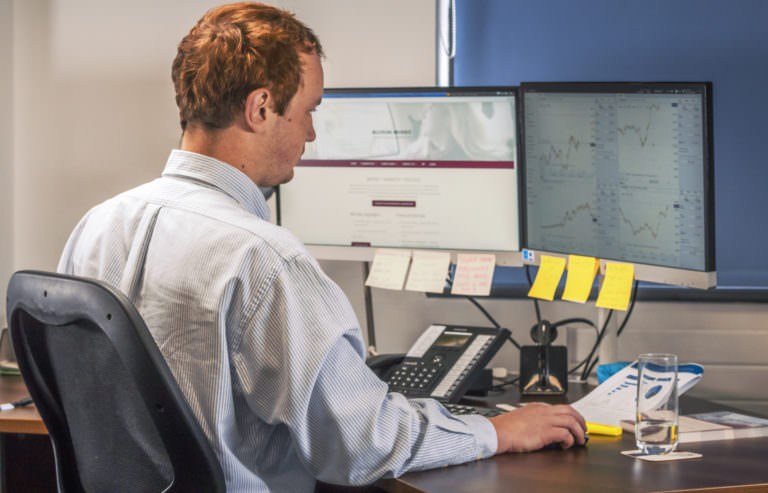 Current Vacancies –
We do not currently have any vacancies available however we are happy to receive speculative enquiries. Please include a CV and cover letter for ideal position to [email protected]